THE EXPERIENCE
Immerse yourself into the natural beauty and culture of Icelandic living, in this fully curated experience.
We have chosen every aspect to educate, empower and engage you like never before.
Redesign your work/life balance optimally. Upgrade your health and performance – be better, faster, stronger, more effective at everything you do. Work smarter, not harder.
The ultimate nature experience! Mind-blowing exploration of Iceland's dramatic landscapes and awe-impairing natural features —hot springs, waterfalls, mountains, volcanoes, northern lights, countryside, city sights, local culture and food.
Apply biohacking science to your daily life and track your progress using the biometric technology sponsored by Biostrap (how to collect, inter-operate, and measure your health and performance metrics) —what gets measured, gets managed. Tangible results in two weeks!
Most importantly, learn what to do with that data and how to apply it to your daily life.
Recharge and reconnect with nature —unique landscapes, under the Aurora Borealis (The Northern Lights), with whole, locally sourced food.
Synergize, harmonize, collaborate, network —build deep and meaningful lifelong friendships with this curated tribe of experts and heart-centered high-performers.
REAL-TIME APPLIED SCIENCE
Live in the heart of Iceland's Golden Circle. Build the foundations for optimal mental, physical and emotional performance to streamline your workday and enjoy more living. This experience isn't just about adding more years to your life, but adding more life in your years —a philosophy that is deeply ingrained in to the LiveBeyond mission!
The experience will be enjoyed in the gorgeous Icelandic countryside, where we hope to experience the best views of the Northern Lights. Enjoy all of the perks of modern co-living and co-working plus the ability to completely unplug, reset your circadian rhythm, and recharge through nature.
Live an Icelandic gastronomic experience delivered by a world renowned chef and public figure for Paleo nutrition and ancestral health. Bring self-awareness to ancestral nutrition, centered on a local Icelandic farm-to-fork experience.
Learn how to apply targeted biohacks to catapult your work, health, creativity and personal development.
+ Wim Hof Method Fundamentals Course
The theory behind breath work and cold thermogenesis
Experience: group breathwork
Experience: cold exposure (ice bath)
+ Sleep Performance
Learn game-changing biohacks to reset your circadian rhythm, get more restful sleep and wake up refreshed and ready to tackle the day!
Learn about the science of sleep —how light, food, breath, exercise, and key nutrients impact sleep performance
Learn how to run personal sleep experiments, measure biometrics to track your sleep performance using Biostrap's Sleep Lab technology, and how to interpret them and apply this meaningful data
+ Hacks for Deep Work
Optimize your workday —how to get the most "juice" out of your working hours
Highly effective routines to set you up for success
Brain boosting biohacks —from nootropics to fostering neurogenesis
+ Nutrihacking
Biohack your nutrition
Optimize your supplements
Keto science, intermittent fasting and bioenergetics
Learn how to properly feed your mitochondria (and make more of them!)
+ Physical Performance
Optimized fitness —become stronger, faster, and build your mental and physical endurance
Hack into that extra 40% that you didn't know you had (it's there in all of us)
Biomechanics of exercise and daily activities
How to optimize your workout routine with the latest research —more results, less time
+ The Bonus – under the Northern Lights:
Running Lab
Nightly discussions on various topics, including biohacking 101, "bio-hacktivism", relationships, mitochondrial health, brain health, mind-body connection, modern vs. primal living, energy economy, and more… bring your ideas to share!
Share, brainstorm, unwind, get creative, and connect!
+ Mindfulness
Meditation, breathwork and/or yoga
Learn how mindfulness improves the focus needed for Deep Work
+ Biometric tracking and optimization
Sponsored by Biostrap, interpret your tracked biometrics to optimize and integrate this data into your daily life
+ Applied health science
Align your lifestyle and your personal goals, and apply targeted biohacks so you can excel with a more joyful and fulfilling life
CHOOSE YOUR EXPERIENCE
Limited spots available — Application does not guarantee participation
- Fully immersive Iceland experience
(all of the above included)
- All meals while at the Lodge (by Nic Zahasky)
- Daily yoga practice
- Transportation Reykjavik—Lodge—Reykjavik—airport
- 8hr tour through Golden Circle
- LiveBeyond community membership
- Welcome kit with biohacking tech and products
Gold experience, plus:
- Two 2:1 or 1:1 coaching sessions with the experts
- Personal sleep lab
- In-depth review of personal biometrics
- Tailored expert recommendations
- Personal Icelandic photo shoot with
professional photographer (15-20 photos)
Platinum experience, plus:
- BYOL (bring your own labs) program
- Personalized take-home plan
- 2 follow-up coaching sessions
after Iceland experience
- Personal Icelandic photo shoot with
professional photographer (35-40 photos)
We will have a professional photographer shooting all experiences, candid moments with our tribe and much more. We take care of all of it, so you can just enjoy and engage fully. All the memories of this remarkable experience will be available for you to look back on to review or learn from, to share with friends and family on social media.
Our Platinum and Diamond add-ons include personalized professional photo shoots and post-editing, worth over 1,000 EUR.
Meet Kayla, co-founder of the Womens Biohacking Collective, host of the BioCurious podcast, health scientist, researcher, professional biohacker, nationally ranked athlete, and Doctoral student of integrative mind-body medicine.
Kayla has dedicated her life to sharing useful knowledge, empowering people to take responsibility and control of their health, wellness and life. She employs a holistic approach across the spectrum of mind-body medicine, biohacking, naturopathy, neuroscience, and functional nutrition to harness their innate power and reach their full potential.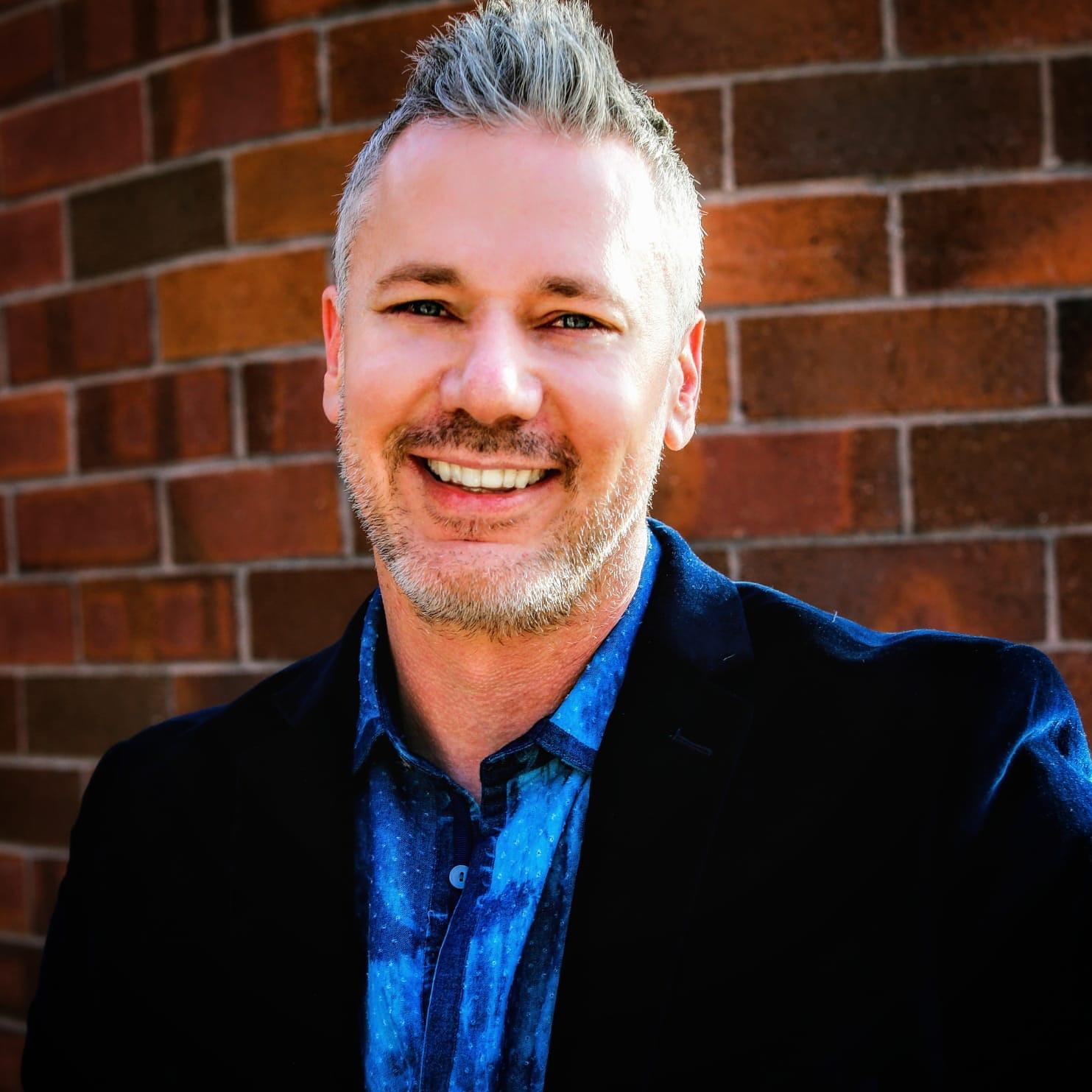 Dubbed in the supplement industry as "The World's Greatest Formulator", Shawn is a nutritional biochemist, registered dietitian, certified sports nutritionist, Fellow in the International Society of Sports Nutrition, and worldwide public speaker.
Shawn is the CEO of Zone Halo Research, has been a guest on top podcasts such as Onnit, Ben Greenfield Fitness and Primal Blueprint, and is a weekly expert on One Life Radio.
Overcoming numerous conditions through keto, paleo, fasting and supplements is part of Shawn's journey, which makes him passionate about helping others win these battles too.
A life long gastronome and once corporate executive chef, Nic has launched, run and redeveloped restaurants and food-service programs across the USA.
He has cooked for personalities including Michal Pollan and Dave Asprey.
Since his retirement from executive chef role, Nic has focused on what he calls BEING | HUMAN: the study of self improvement through control of environment, nutrition, and functional fitness.
Nic is a public figure and personality for Paleo nutrition and ancestral health, bringing more awareness and accessibility to ancestral nutrition.
YOUR HOME IN THE WORLD
DURING SEPTEMBER
CO-LIVING
Lakefront accommodation in the heart of Iceland's Golden Circle

Large outdoor hot tubs and private fire pit on the beach

Open space living room with fireplace, dining and kitchen area

Shared kitchen and open bar area
CO-WORKING
Environment designed for increased productivity

Dedicated blocks of time for deep focused work

High-speed internet across accommodations

Indoor and outdoor workstations
WELLNESS
Breathtaking view of surrounding mountains and Alftavatn lake

Access to private black sand beach

Daily running lab with Kayla

Daily yoga practice with Evguenia

Breathwork: Wim Hof Fundamentals Course